Morning Ritual
This series of linen works emerged from my morning ritual of yoga, meditation and tea drinking. The objects evolved from a participatory, meditative and time intensive act which included intuitively cutting geometric forms into paper, using the patterns that emerged as stencils for drawings and finally transferring, onto tea-stained linen, the lines and gestures of those drawings with embroidery thread.
The work does not intentionally signal any representation beyond its state as an object that is personally meaningful to me and my practice.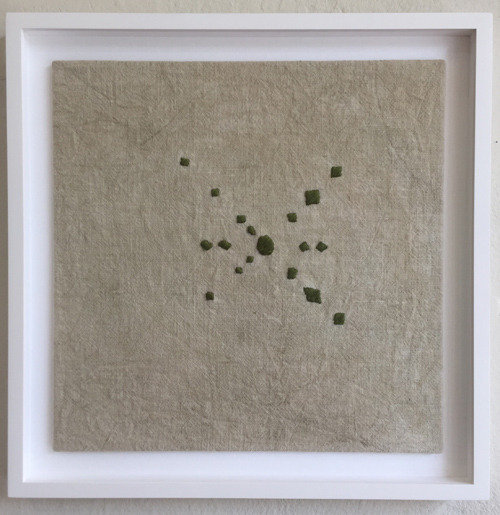 Morning Ritual, 2017
33 x 33cm framed, UV60 glass.
Linen dyed with Matcha tea, embroidery thread.